Why SlotsPro?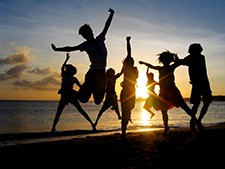 How many times do you spend playing slots, getting elated... and nobody to share your joy with? To ask for advice, complain or hand a congratulatory hug?
When neither of your close friends nor relatives share your passion about slot games, it is crucial to have a place where you can find a person who understands why to get 5 wilds can be so INSPIRING.
Actually, this is the main idea of this site. The site where you can find everything about slots at one place.
Community where everyone understands you, has a good mood and hopes for great prizes. The place where you are heard and important.
Sometimes you are not sure whether you like the game or not. Of course, you need to try it. But to download casino software and wait can be so devastating! I know it.
That's why, here we offer you to play for free without any registration required. Just click green button in the right corner of the slot review and enjoy the game... or switch for another.
Want to add personality into the games with flashing images? It is the right place to sign in and create your own happy profile.
Join to share your thoughts, ideas or tips. It is your chance to make your own contribution to change things as you wish them to be.
Author: Emily Stafford
10:19

|

25 Apr 2013 by Emily

|

Rating

|