Add Personality into Slot Games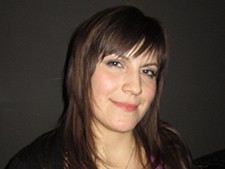 Want to add personality into slot games with flashing images? It is the right place to sign in and create your own happy profile.
Actually, for the good start here are some things about me.
My name is Emily Stafford. I've been playing slots for about 4 years. Sometimes it is about huge wins. The other day you just have a lot of fun.
With rainy clouds appearing in my life, I click Spin button to dive into merry tunes where fate makes my day better. When my mood is perfect, I just play to relax and check whether luck loves me ;)
Ups and downs. I suppose, it is the main thing about slots. Pure emotions. Sometimes you need to share them. To have as passionate players as you are to express feelings, to share your opinion.
However, there are not too much places online to find slots fans. This is the reason this site exists.
I do my best to make this slots world even brighter. Here you can find detailed (and I hope funny and inspirational ;)) games reviews, a selection of online casinos to trust, the latest news about top slots and great wins. Here you can:
upload your winning screen shots (just show the world how lucky you are!)
leave comments on slot games
ask questions
get exclusive bonuses
choose safe online casinos
find true passionate slots players
Join to share your thoughts, ideas or tips. It is your chance to make your own contribution to change things as you wish them to be.
Author: Emily Stafford
11:05

|

25 Apr 2013 by Emily

|

Rating

|